It take cajones...


To face your own foibles. Lance of Liquorature - in obvious response to our unique and revealing Reviewer's Reviews - has published his own graphical analysis of his scores...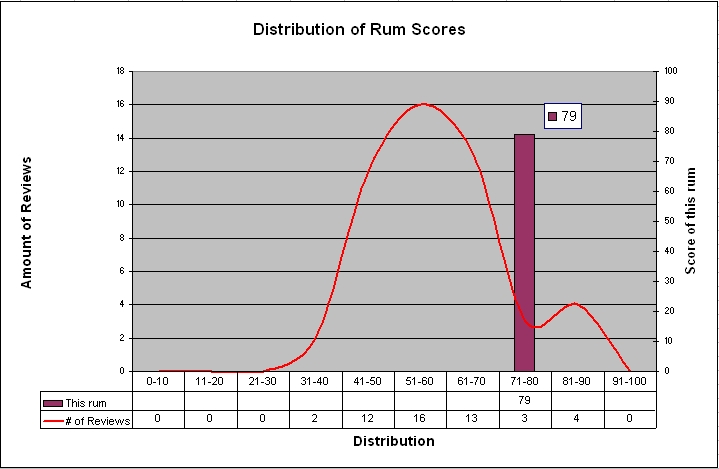 Actually this is two charts: the "curve", left and bottom values show the distribution of his scores; the purple "bar" and right values show the score of the current rum being reviewed. Now, let's compare to our own analysis...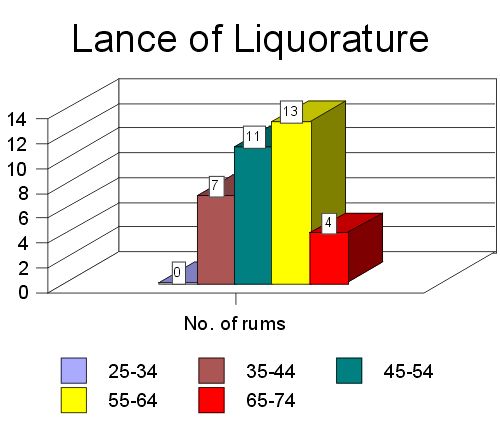 Prior to his publication, Lance also took pride in identifying his median score of "50", coinciding with what he also considered an "average" rum - again, "50". Actually we found his median to be 54, but let's not quibble. Lance's curve is of the bell variety, which he also apparently finds self-reassuring. But the question remains:



Does Lance's Curve (and median) actually imply lack of bias, or the opposite

? The answer is fascinating: please click (

here

) and page down to the last reply for a complete analysis of Lance's Curve...
_________________

Go to Save Caribbean Rum Petition!