:Actually a Finnish site ("Romminurkka") nicely translated into English by the author. The site has a nice quickie overview of the history, production and types of rum, and includes reviews of the author's favorites (be SURE to read these). He has excellent taste and admits and explains his bias for Barbadian rums. Worth a good stop, you'll learn something. Oh, he has a nice little forum too - the only section in Finnish. Fini.

14. The Rum Dood: The "Rum Dood" is a dude, er dood, who digs on rum and recently redesigned his site. Dood, aka Rum Dood, aka Teh Dood, aka Matt Robold lives in Orange County, California but I won't hold that against him. Interestingly enough the Dood is the second rum site webmaster whose inspiration came out of honeymooning in the Carib (the other is our Finnish friend at the Rum Corner, above). It was St. Lucia for Matt, which may explain his selection of rums (I kid the Dood). Dood's site is more a blog of discovery of great value to newbies. His reviews are limited in number but well worth the read as you'll learn how Matt goes about exploring and tasting the rum. And anybody who loves Mount Gay XO is a friend of mine. Nice site search tool. Mark it.

15. Rum Pages: A website by Rene van Hoven, a writer, collector of rum and memorabilia, and a rum tasting judge from Holland/Amsterdam. Rene organizes and conducts tastings of spirits. The opening page gives the rum news of the moment, some of which is quite political (Bacardi in the news). His history of rum is particularly worthwhile especially regarding slavery. The site thoroughly covers the production of rum agricole, very interesting. A very nice search "library", click on any letter. Worth a good stop.

16. Rum Portal: Is just what it says - a "portal" to the world of rum. Links to 184 distillers and 771 rums by region, country, distillery and name. Plus books, events, competitions and more. Be sure to join their mailing list. Yet another very useful reference when researching any or all rums.

17. Rum Pundit:a nicely organized and well done site with extensive articles and archives about rum. Excellent list of countries and distillers with links to their sites, which you should check anytime you are considering a new rum. The site does have reviews but you have to find em. The author is none other than Ian Williams the publisher of "Rum: A Social and Sociable History" - one of my prized possessions and a book that is a must read for anyone who really wishes to understand the incredible impact rum had on the founding and development of the Carribean and the United States. The site includes news, events, recipes, books, punditry, history and articles. Pour a glass of MGXO and nose around..

18. Rum Review: One of the first rum review sites I found and one that features the bartender's viewpoint. On one hand, I'd have to say that the reviews are biased toward mixing (rather than sippiing), but I must give Andy and Adrian full credit for getting me into Mount Gay XO. And Brinley's Coffee. Take a quick look.

19. The Rum University: A website frozen in time by the respected Louis Ayala and his wife. Louis is the author of several books, not least "The Rum Experience" which covers every aspect of rum from history to politics, recipes and reviews of nearly 400 rums. I was lucky enough to find a soft cover at $29.95, I was blessed. Ayala also has what may be the only online "Rum University" designed to help any idiot - especially a Compleat Idiot like me - to understand and appreciate rum. Personally I downloaded the entire site which serves as an invaluable reference. My link is to his "Rum University" pages but do explore. Bookmark this one twice!

20. Rum and Cigars Reviews: a British purveyor whose list of reviews is mostly just marketing descriptions, but occasionally included some nosing and tasting notes from Dave Broom, et al. The site is there if you need it, but you probably won't need it.

21. Scottes' Rum Pages: Scotte needs to be your friend with his great site with plenty of reviews, scuttlebutt, articles, tastings and more. Good search feature, simply click on a rum (left column) and you'll get all his articles which include it. A rum ranking and a nice piece on how he tastes and reviews that you will find useful. Excellent links. Keep up the good work Scotte! In your favorites please.

22. Solar's Rum Page: The solar site is really a, well, solar site but somehow - and thankfully! - there appears what I find to be the single most impressive page on rum on the net. A superb one-page history, overview, modern distillers and explantation, with extremely valuable and educational links. Read this page and you'll be a rum superstar. Better yet, copy this page and refer to it often. A must visit!

23. Spirits Reviews: Covers all spirits, including rum. Reviews 22 rums with particular attention to the agricoles, with nice nosing and cigar notes. Links to 150 distilleries. Worth including when reviewing, uh, reviews.

24. Tiare's "A Mountain of Crushed Ice": I first came upon the lovely Tiare on a well known rum website. She is one of the more prolific posters and has a keen interest and appreciation of Tiki drinks, spirits in general and rum in particular. Quote: "You'll find me mixing up a range of drinks, crushing ice over the whole kitchen, making garnishes, syrups, infusions and bitters, sipping aged rums or cooking up something spicy and photographing my experiments". Do visit this wonderful blog.

25. Wine Enthusiast Magazine: Similar to the extensive BTI (Beverage Tasting Institute, above) listings, I am sending you to their links page where you can search by type, rating, price and best buys. Tip: be sure to select "unflavored rums" for your first search (then try the other catagories). Searching on simply "Rum/Rhum" misses almost everything! A must bookmark!

26. Malt Madness Beginner's Guide: One of the coolest spirits sites on the net by an intelligent, funny and more than competent webmaster. I am sending you to his "Beginner's Guide" which will lead you gently into the world of tasting. You'll learn the vocabulary, techniques and find answers to how you can better enjoy your experience. You really should skim the whole guide, but if nothing else be sure, sure, SURE to visit the sections on Enjoyment (covers glasses, nosing, tasting) and Practice (of dramming). Great stuff, a must nose.

27. AllPosters.com: A wonderful source of many vintage rum (and other) posters. If you like great period art of rum or of the Carribean (like you'll see here), All Posters is a terrific resource. A truly mindboggling selection of posters, framed and unframed, in every possible category. Vintage art and ads, fine art, photography, food and beverage, travel, humor, motivational and world culture to name only a few. They even sell calendars, canvas art, frames, wall murals, standups and signs. Amazing. And with an advanced search option to locate any of over 500,000 subjects in any media by type, size and/or price. I'll toast to that! I beg you to visit this site. Personally, I bought this one..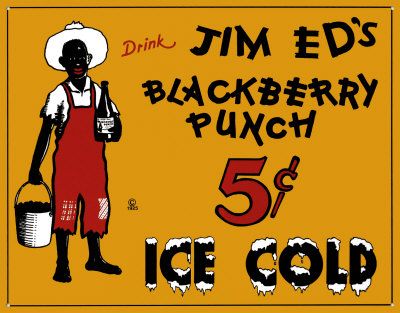 Any resemblence to Capn Jimbo or Ed Hamilton is entirely intentional, er, coincidental. Actually the tin sign I bought was: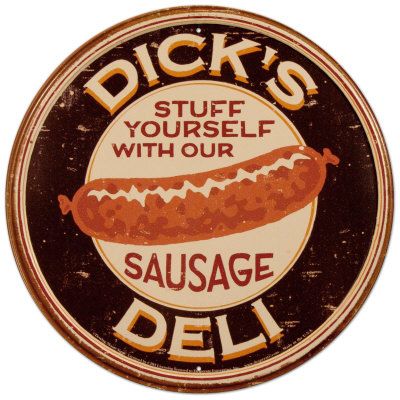 I believe a good cigar (a Presidente of course, lol) rum would be a good accompaniment to this one.
27. Portuguese Copper Alembics (Stills): A link to Destilarias Eau-de-Vie - Iberian Coppers S.A. a company of artisans that continue to manufacture (by hand) authentic copper stills of all kinds. For example, here's a couple pics, the first (left) of a small but competent "rum" still with two recipients designed to produce an acceptable distiallate on the first pass, with a second (right) of a traditional pot still (that will likely require double distillation).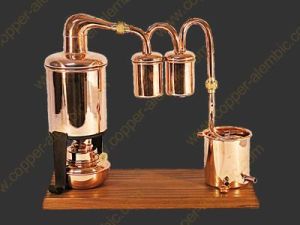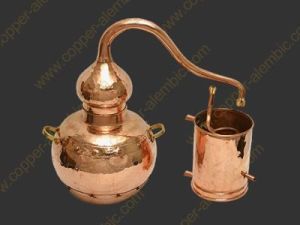 The company produces stills from decorative to commercial. A home hobbyist can produce perfectly acceptable rum (and other spirits) with these fine stills, and do so for a modest investment.
28. Thousand Oaks Barrel Co.: Handcrafted, charred white oak traditional barrels in sizes (1- 20 liters), and accessories of interest to home distillers. It would be well to note these are new barrels. Prices are attractive, from $29.95 and up. Are these good barrels? How the 'ell would I know - I'm a Compleat Idiot!
28. The Rum Portal: Dennis Klindrup's site - accurately called a portal - to other resources, including this one. One of the more interesting sections lists rums by region. There are also links to events (mostly European), rums by name and distillery and much, much more. Yet another resource worth checking out.
&nbsp
---
&nbsp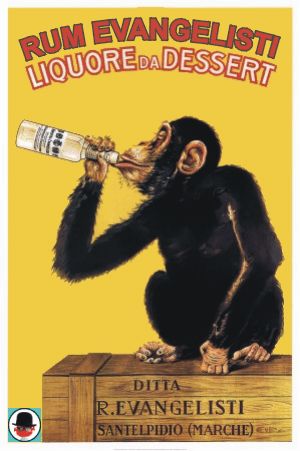 Best regards...
Capn Jimbo
---
Rum Project Home
The Rum Project Forum and Rum Reviews

Capn Jimbo's meticulously handselected list of the world's rons, rums, rhums and cachaca. Mail me one that isn't there and get special recognition and a prize from moi...