Random picture script provided by
JavaScript Kit
...for another rhum pic, just reload this page...
---
&nbsp
Chapter Five:
A Basic Reference Collection
Well by now you've had a chance to drink a bottle of MGXO - a top-rated well-aged and blended Barbadian rum - and compare it to Doorly's XO, an exceptionally fine younger rum. Hopefully, you will have noticed the difference in MGXO - it's complexity, balance, and the different flavors that emerge after time in oak. Do take the time to read the reviews of these two rums over at the forum, as well as those of El Machete, Bilgemonkey, BTI and by Dave Broom in his fine book, "Rum". More about tasting later but for now it's time to build a the Compleat Idiot's Competent Collection of Rum!
The beauty of this collection is that all - yes, all - of the rums are very modest in price, widely available, carry the highest ratings, are well and widely regarded, have received multiple international awards, are considered classic in one sense or another, are from very old companies steeped in tradition and last, constitute fine reference standards for the five basic styles of rum (see Chapter One). All are molasses based save one. Here goes:
1. Mount Gay Extra Old: representing the original, Barbadian style of rum. Mount Gay is the oldest distiller of rum in the world, since 1703. Price about $33, the highest of the group but still quite affordable. It is about as much as you should pay for any rum. Rated 5 stars by Dave Broom "A perfect, mature Barbadian style" .
2. Appleton Extra Reserve: representing the aromatic Jamaican style of rum. Appleton was established in 1749 and is currently owned by Wray & Nephew. Price about $22, astounding. Rated 5 stars by Dave Broom "One of the great rums of the world".
3. El Dorado 15: representing the Demerara style from Guyana. Demerara Distillers' (DDA) history can also be traced back to the 1700's and is a major force in rum production. El Dorado 15 can be purchased for $25. The 12 is also well regarded and available at just $18. Both rated 5 stars by Dave Broom "These classic rums don't get fat and oaky, but build in complexity and weight. If anything (the 12) is as good as the 15".
4. Barbancourt Five Star: representing the agricultural style of rums made from cane juice (rather than molasses) produced in the French Indies. Haiti was arguably the first grower of sugar cane in the islands. The Barbancourt plantation was established early in Haiti's history. Their rhum agricole is as close to a hand made rhum as can be found, from sugar cane harvested by hand, still transported by ox-cart and small trucks, individually finished in copper pot stills by skilled distillers and aged at low proof for extended periods in imported French Limosin oak. As a group the Barbancourt rhums merit the highest ratings of any agricultural rhums. The Five Star earned 5 stars from Dave Broom. It's cost: a mere $19 for a truly world class rhum! Yup, 5 stars by Broom "...one of the world's greatest rums. They don't only produce rum, they make rum with a finesse that is almost unsurpassed in the world."
5. Ron Matusalem Gran Reserva: representing the Cuban style of rum. Founded in 1870 in Cuba, theCamp/Alvarez family Matusalem became the leading rum in Cuba. After Fidel, Matusalem is now US based and is distilled in the Dominican Republic using the original recipe. Known in Cuba as the "cognac of rums", it is mellow, light and refined - an excellent cigar rum. Price: about $28. Rated 3.5 stars by Dave Broom, but according to talented El Machete, is about as close as you're gonna get to a real Cuban rum until trade is reestablished.
So far your budget is a mere $127, about half the price of a single bottle of look-at-me overpriced Pyrat Cask 1623 or Mount Gay Tricentennial. To round out your collection it's not a bad idea to pick up one or more of these:
6. Angostura 1919: we call it our "bananas foster" rum. Words like creamy, soft, elegant, smooth and subtle come to mind. Top reviews, very well regarded and a mere $20. Part of the trend toward rum as liqueur. Rated 4 stars by Broom "...gorgeous, subtle, quite complex, light and elegant. Highly recommended."
7. Gosling's Black Seal: an old classic black rum, the only rum to use in the famous "Dark and Stormy". Think British Navy. $14.
8. Flor de Cana Gold (4 year): well respected mixing rum, of which you'll need one. $13. Rated 4 stars by Broom "...great balance, great style... from a classy producer".
9. Brinley's Coffee: my family was in the coffee business in South American and the islands. This is a great coffee rum. $20, but worth every penny.
Now if you buy all of these you're still under $200 with five bucks to spare. How bout that! Last, I'm going to mention the rum you'll specify for your birthday present...
10. Ron Zacapa 23: this rum has dominated competitions and buying it is the only way you'll shut up all the snobs who will insist that until you add 23 to your collection you're really missing something. You're not. But buy it anyway and see for yourself. But please don't spend more than $33. Is it really 23 years old? Maybe a teaspoon. Rated 4.5 stars by Broom "A huge, impressive showy rum".
Final toll: $227 for a truly great collection representing the best of world of rum - all five styles - as we know them, plus a few fun and mixing rums, not a penny wasted. Well, maybe $33...
And that provides the reference standards to which you can and should compare your future acquisitions. Get to know them very well. By the time you've emptied a few bottles, you're know where your interests lay, what you'll buy again, what you'll buy next, and what you'll never buy again. You'll develop taste and style, know what you like and why you like it, and know how to describe it in your own words. You'll be able to entertain with style, knowledge and grace and pleasing most any palate from sweet to robust. You'll have before, during and after rums and later too.
My gift to you! Up spirits!
Next up: advanced tasting...
&nbsp
---
&nbsp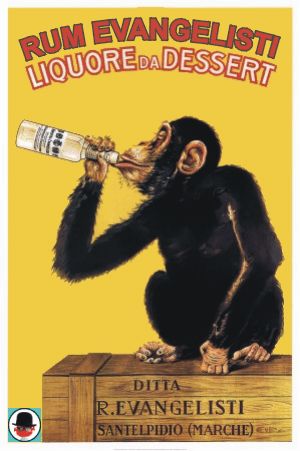 Best regards...
Capn Jimbo
---
Rum Project Home
The Rum Project Forum and Rum Reviews

Capn Jimbo's meticulously handselected list of the world's rons, rums, rhums and cachaca. Mail me one that isn't there and get special recognition and a prize from moi...