Random picture script provided by
JavaScript Kit
...for another rhum pic, just reload this page...
---
&nbsp
My name is Capn Jimbo and I am a Compleat Idiot - at least when it comes to rum. (Chorus "Hello, Jimbo!"). I am admitting this mostly because many of you may feel the same way (you did read the introduction, didn't you?). You've tried a few rums, read a bunch of reviews, explored some of the many fine web sites (see Links) dedicated to rum. You may have found one you really like but you wonder: "Is this what rum is all about? What is rum supposed to taste like anyway? Is this really an 'excellent rum', and if so, compared to what?".
Lots of questions, but not too many answers. My own story is illustrative.
It all started when a good friend of mine took Sue Sea and I for a evening boat cruise to see Fort Lauderdale and it's amazing Christmas lighting diplays. A spectacular evening and wonderful gesture - and not a cheap one either considering the price of marine gas. Inasmuch as he is a rum drinker, I decided to show my appreciation by buying him a good bottle of rum. Being the web researcher I am, I searched high and low to find something better than the Bacardi mixer he normally enjoys.
Based on "Rum Reviews" I came up with a Mount Gays Special Reserve (straw colored). He loved it and we ended up back on the boat and we managed to drink half of his gift! Feeling like an Indian giver, it was back to the net. Found the BTI site and ended up buying him a bottle of Flor de Cana Gold (4 year) which I insisted was entirely for him. And again he loved it.
By now I was getting intrigued by such websites as Scottes, the Ministry of Rum, the Beverage Tasting Institute, Doods, El Machete and RnD (Links) and decided that at age 62 and semi-retired that rum sipping was gonna be my new hobby. I also swore that if hit 70, I would return to a daily cigar, ha! And it was back to the net, scuttlebutt and agonizing over what my first purchase would be.
It came down to Mount Gay XO (which seemed to be a well respected "classic") and Ron Zacapa Centenario 23 (which seemed to dominate recent rum awards) but which seemed to represent a modern trend toward sweetness and smoothness. I chose the classic Mount Gay. It was not an easy rum to appreciate or taste, but I soon came to appreciate it's complexity and balance in every regard. Comparatively the Zacapa seemed like a lightweight, despite its awesome reviews.
Soon after I began to expand my simple collection. In order:
1. Pyrat XO - reviews stated it had a great and memorable aroma and unique tast.
2. Flor de Cana Gold (4 year) - rated a best buy mixer.
3. Brinley's Coffee - Rum Reviews raved about this sweet coffee rum.
4. Whaler's Vanila - an Ayala favorite.
5. Angostura 1919 - El Machete loves this one.
6. Goslings Dark - from reading about the rum component of the famous "Dark and Stormy".
7. El Dorado 15 - many top reviews, not least the Ministry of Rum
8. Doorly's XO - based on and RnD review.
9. Foursquare Spiced - BTI.
10. Ron Abuelo - a BTI best buy.
11. Botran Solera 1893 - Ed Hamilton felt this one was more rumlike than the Zacapa.
12. Ron Barcelo Imperial - an extra smooth well rated rum.
13. Santa Teresa 1796 - top ratings and multiple awards.
14. Ron del Barrilito Two Star - Ed Hamilton
15. Cruzan Navy Black Strap - interested in the tradition and strong molasses base.
16. Mount Gay Sugar Cane - from Robert Burr's Miami tasting of Barbado's rums.
17. Ron Matusalem - El Machete, a relatively authentic Cuban style.
18. Ron del Barrilito Three Star - multiple commentaries.
19. Diplomatico Reserva - BTI
20. Flor de Cana 7 Year - to compare to the 4 year, on sale with a nice .
21. Ron Abuelo 7 Year - BTI best buy and other reviews.
22. Seale's Ten Year - again, from Burr's Barbados tasting.
23. Appleton Estates Extra - a well reviewed Jamaican aromatic.
24. Barbancourt 5 Star - a French agricole.
25. Pampero Anniversario - got tired of seeing raves about this "starter" rum.
26. Brugal Anejo Ron Superior - gift received.
27. Coruba - well known robust Jamaican dark rum that I'd heard so much about. And I liked the label!
Not to mention an old bottle of Myer's Dark I'd had around in memory of my grandfather. And there were many more to come.
The obvious question is: was there any real rhyme or reason to this progression? Survey sez: not really!
My choices were a combination of extensive web research, four or five favorite review sources, two rum tasting events and the idea that I was accumulating some well reviewed and respected rums. But after much time and expense I felt I was no nearer to really understanding rum than when I started.
Of course I had some favorites (including Mount Gay XO, Angostura 1919, El Dorado 15 and the Botran Solera 1893). But like many new rum drinkers I'd developed my own reference standard of comparison which turned out to be the first rum I'd really enjoyed, and still do: the Mount Gay XO. By pure dumb luck this was really quite fortuitous. Still, my choice of a reference rum, like so many new rum drinkers, was entirely personal. I liked it - so it was my personal standard. But was it a good one?
Another obvious question: if I had it to do again, would I have accumulated the same rums in the same order? I would not.
The same could be said of glasses. I started with an ordinary tumbler (about 3" dia, 2-1/2" high) which in retrospect worked pretty well. After breaking it, I then proceeded to try a wide variety of inward and outward tapers, sizes, mild to severe tulips, a couple Riedels (the malt whiskey and the rum glass). Most were ineffective if not counterproductive in terms of evaluating rum. Finally I found a fantastic tasting glass: a long stemmed 5 oz. mild and squat tulip - wide, short and with an expansive opening.
Bottom line:
Regardless of the reviews and proclamations of excellence you read, the tastings you attend, the recommendations upon which you rely, it's all too easy to accumulate an expensive collection of rums which is disorganized, unrelated or repetitive and which is counterproductive to both the understanding and enjoyment of great rum. The primary reason is the lack good reference standards and knowledge of the truly classic rums, not to mention ineffective tasting technique and/or equipment.
Chapters to follow will address these...
&nbsp
---
&nbsp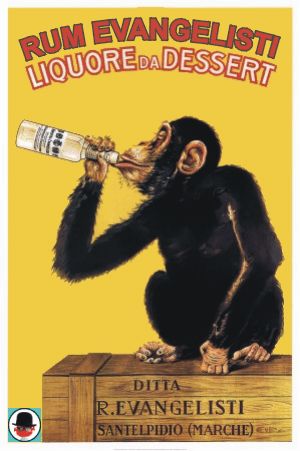 Best regards...
Capn Jimbo
---
Rum Project Home
The Rum Project Forum and Rum Reviews

Capn Jimbo's meticulously handselected list of the world's rons, rums, rhums and cachaca. Mail me one that isn't there and get special recognition and a prize from moi...